The platform for AI dialogue & character creation
Create, refine, and integrate character brains with Inworld's simple, and powerful tools. Inworld can be used with any character or avatar designs.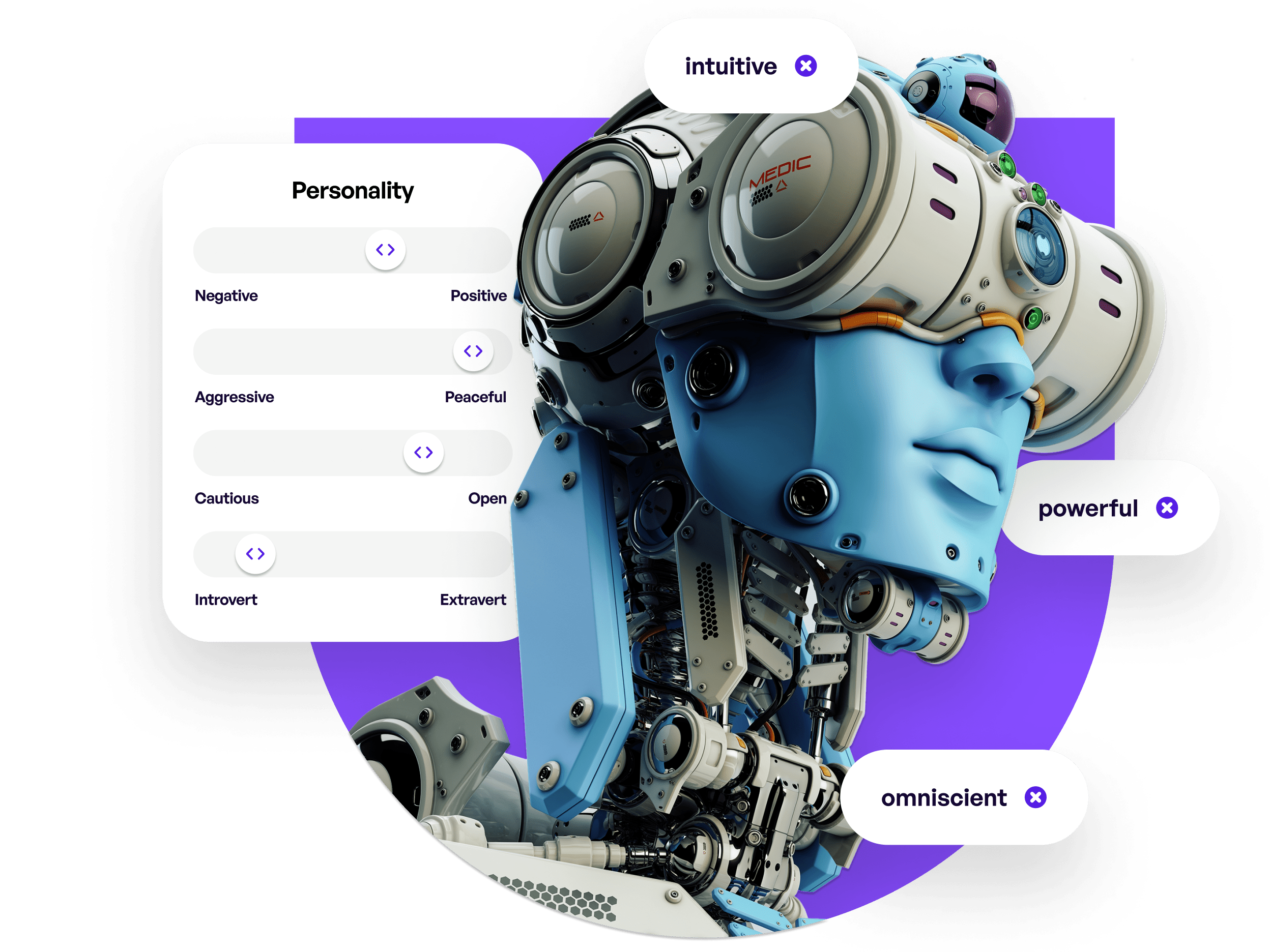 Create your AI character's personality and backstory using natural language descriptions and simple controls.
In just a few minutes, you'll have a character who can remember you, form their own responses, feel emotions, and develop memories in real time.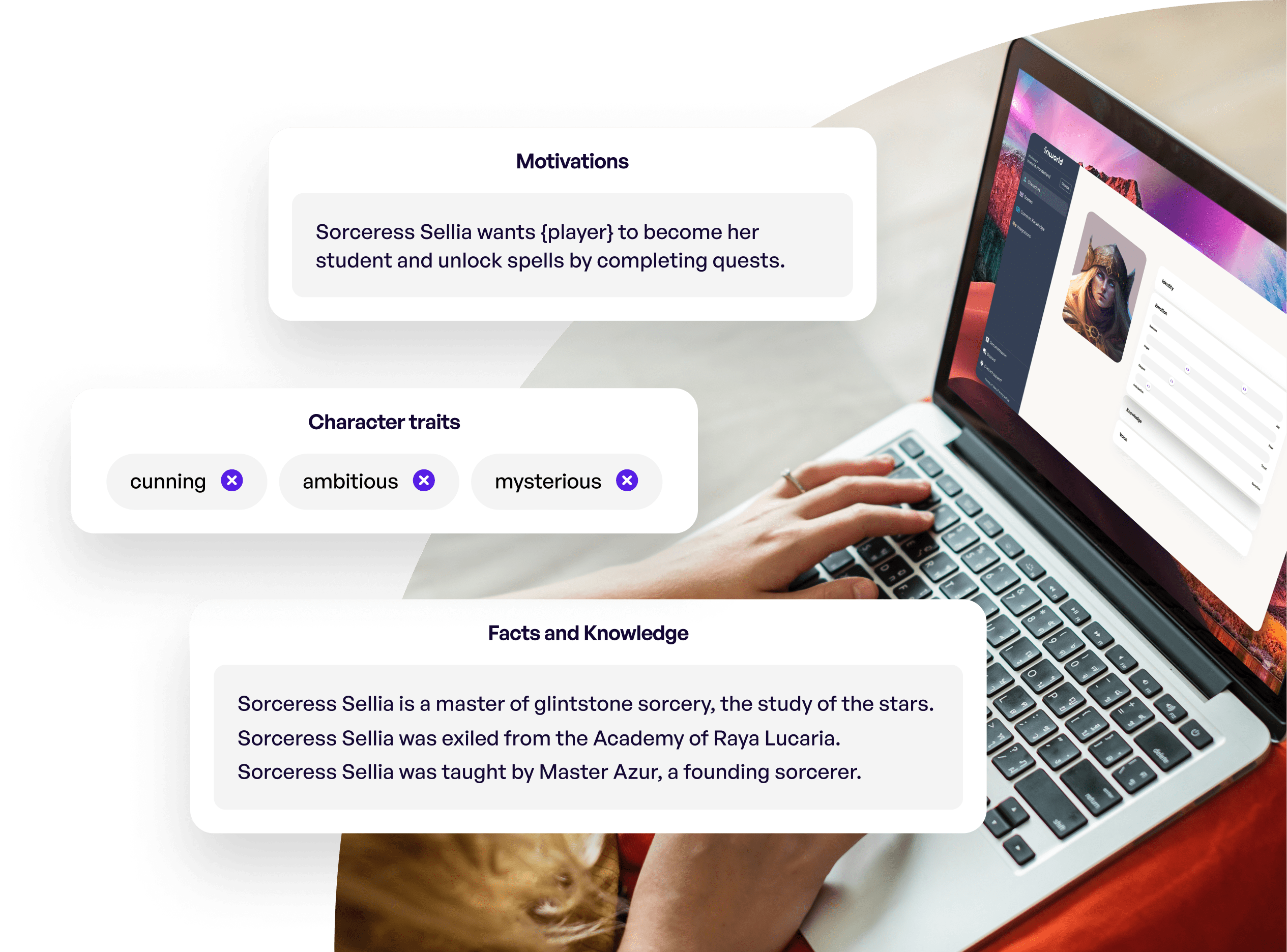 Test with
Inworld Arcade & Studio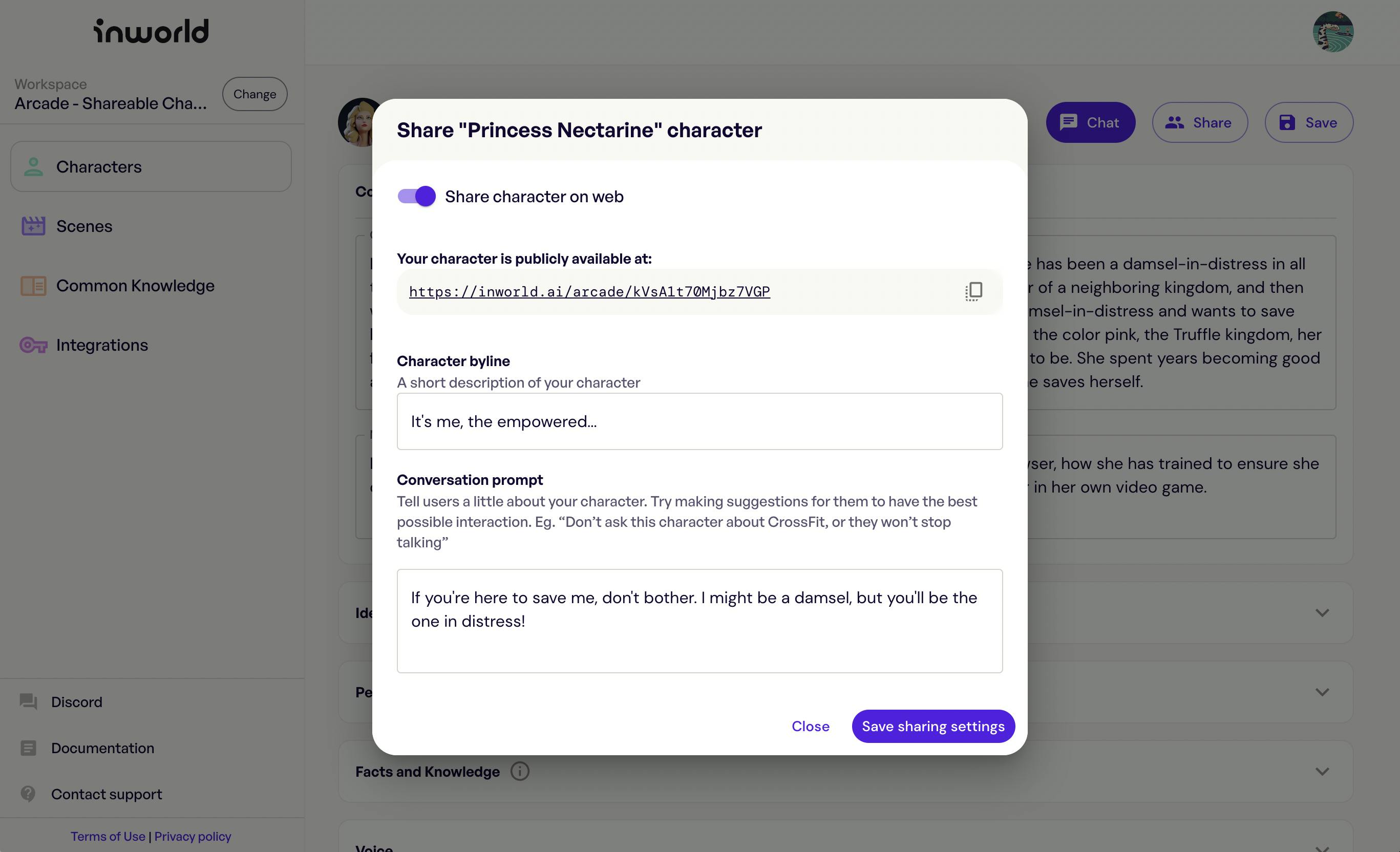 Just like characters from stories you know and love, AI characters don't start out fully formed. Test and iterate with your characters by sharing them with friends, or jumping straight into a conversation through Studio chat, or in VR with our Oculus application.
With comprehensive SDKs for engines like Unity, Unreal, and Node.js, instantly bring characters to any game, platform, or experience.
Check out the developer docs.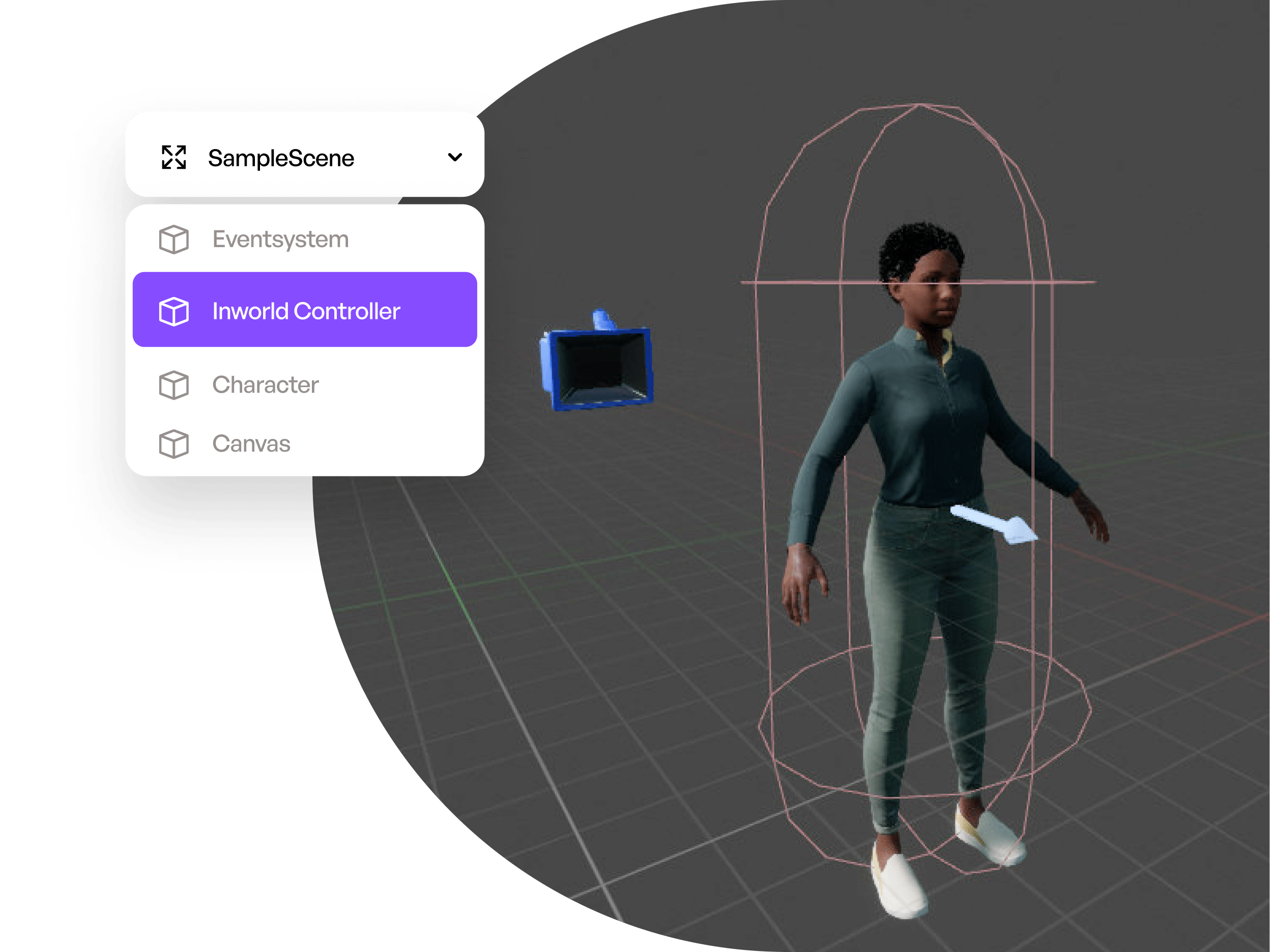 FAQ
An AI character is a character that's created using artificial intelligence technologies. These can include natural language processing models, machine vision, speech-to-text, and other computer models. Together, they work to mimic the dynamic and social nature of human interactions. More on AI characters and where they can be used here.

Does Inworld create avatars?

The avatars are character visuals used throughout are product are meant to be illustrative. We use Ready Player Me avatars for our demos, but as a developer platform, our goal is to be compatible with any character visuals or models. We power the character's brain, and its appearance is completely up to you. 

How much does Inworld cost?

All interactions within Inworld Studio and with shared characters are unlimited and free. API & integrations pricing can be found here .

How does Inworld's character AI engine work?

The Inworld Engine comprises several machine learning and character AI models that are designed to mimic human gestures, speech, safety, emotion, and memory.

What languages do Inworld characters speak?

We're focused on English for now, but are looking at adding additional languages.

Is it possible to create custom voices?

Who owns the characters that I create?

You retain all rights to the characters you created, the inputs you entered to create those characters, and any resulting conversations with your characters. For further detail, check section 5A in our terms of service.