Have a chat with AI characters from Wonderland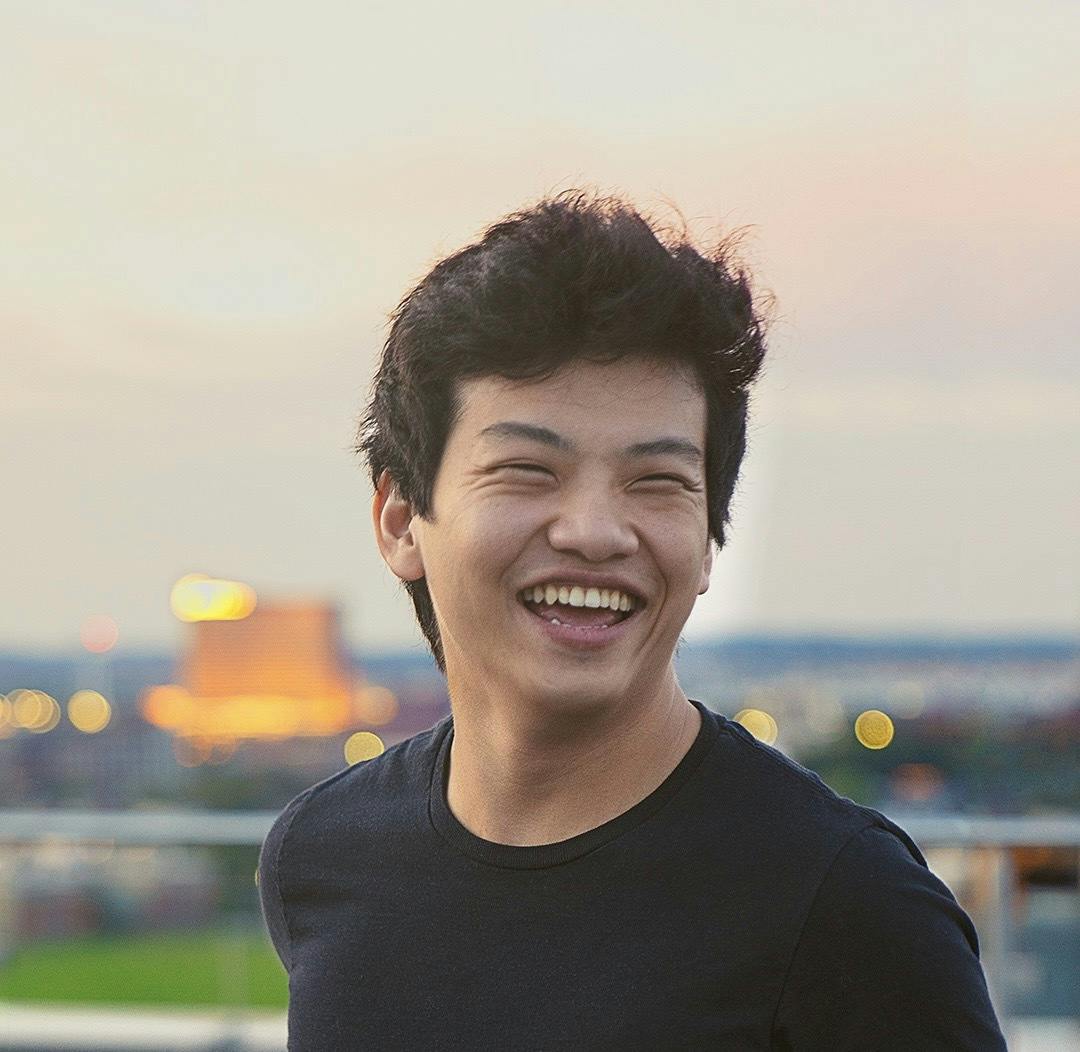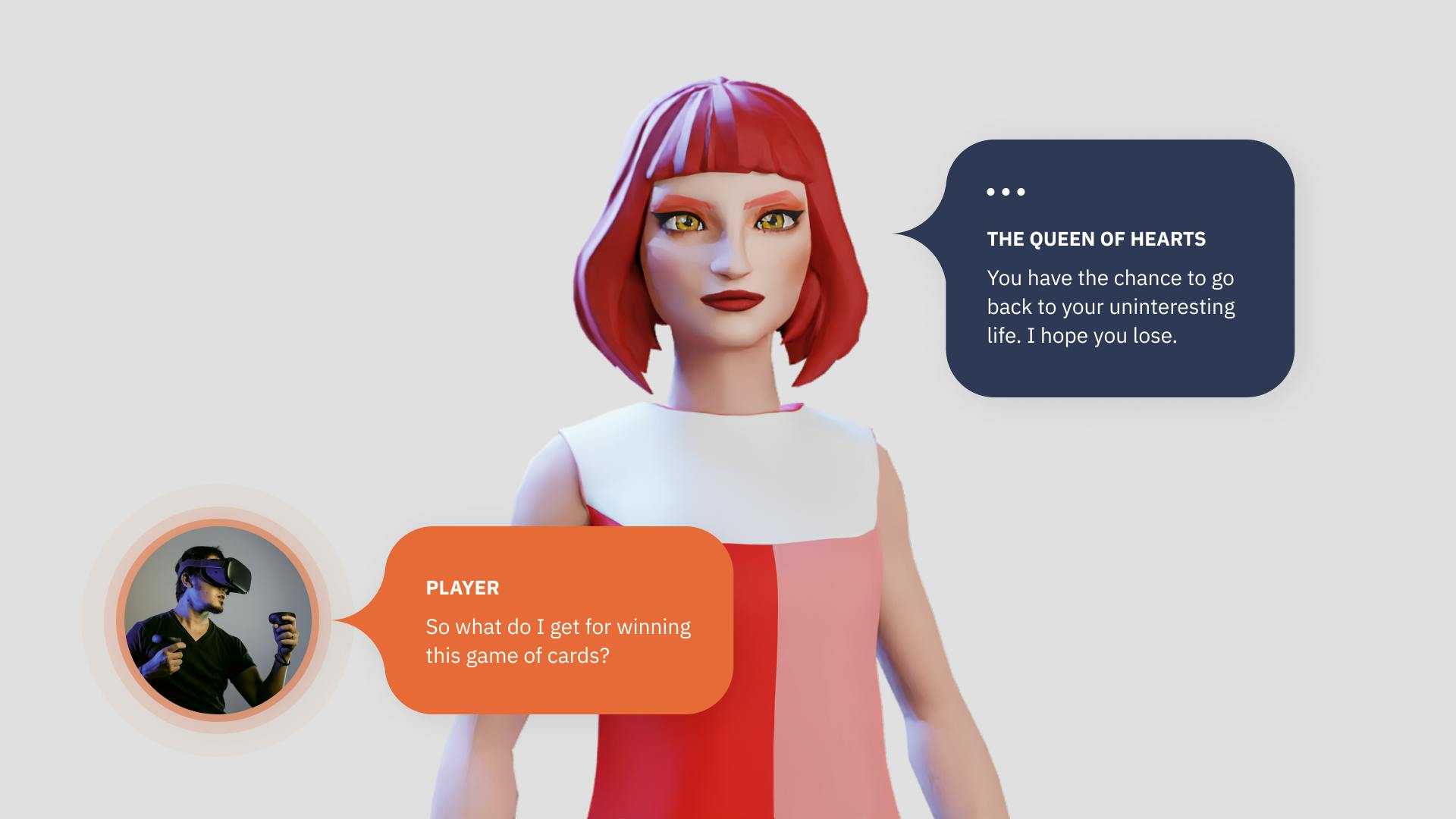 We recently launched an update in Inworld Studio and created AI characters that you can interact with via Studio or our Quest VR app. Harnessing the timeless storytelling of Alice In Wonderland, we modeled these characters after common NPC archetypes to spark your imagination. Interactive AI characters with their own individual voices and backstories can provide more natural interaction and deepen in-game immersion. Check the characters out for yourself and envision bringing your game's merchant or boss to life in a fantastical world of your design. 
We adapted Wonderland's classic Victorian personalities for a modern setting and audience, creating AI characters that are memorable from your very first interaction. So let's imagine you're playing Alice. You've been dropped into a mysterious world, where you'll have the opportunity to chat with five characters.
Whether video games or virtual worlds, it's beyond important for users to quickly acclimatize to their surroundings and goals. Luckily, Wonderland's official greeter, The Caterpillar, is excited to show you around! Just ask them for directions about who to visit in Wonderland. Play your cards right, and they might even slide you a few Wonderbucks to spend at The White Rabbit's shop!
No modern digital experience would be complete without a marketplace or merchant to offer up in-game items. When it comes to virtual sales, you don't want to be late to the party. The White Rabbit's ability to chat about their many pocket watches and make recommendations creates a less transactional and more free-flowing shopping experience.
‍
I bet you didn't know that Wonderland is home to a famous fashion influencer. If you didn't, The Mad Hatter will be sure to tell you himself! Looking beyond traditional gaming archetypes, the new Wonderland characters also include a virtual influencer. Always full of energy, The Hatter loves chatting about the latest top hat fashion trends and industry gossip. He can even offer insights on making sponsored content and growing your audience. Just don't forget to like and follow!
Maybe it's having nine lives that gives The Cheshire Cat their permanent grin? Or maybe it's their deep wisdom and willingness to help others. Not every digital character needs a financial or goal-oriented motivation. Perhaps they just want to be your sidekick, join along for the ride, and occasionally offer up some advice or motivation. NPC interactions are often stilted and one-sided, leaving users feeling unheard or even unseen. The Cheshire Cat showcases Inworld's ability to create deeper, more meaningful relationships. If your virtual world is virtually empty, Inworld allows creators to design a population capable of everything from small talk to thoughtful discussions.
As much as everyone enjoys a heartwarming conversation, we often turn to virtual worlds to take on great challenges beyond our normal day-to-day lives. Many of history's most memorable characters are undoubtedly villains. Now imagine if you could actually have a battle of wits and get a genuine reaction from those evildoers. That's where the Queen of Hearts comes in. If there's one thing The Queen loves as much as beheading peasants, it's hurling insults at them! Outsmarting the Queen might be your ticket home. Otherwise, it'll be "Off with your head!".
Inworld doesn't replace character development; it augments the process, making design faster and more generative. The possibilities for character AI creation with Inworld are only limited by your imagination. As a team, we're incredibly excited to showcase more characters in the coming weeks and months, especially ones created by our community. To get a head start, I'm hosting a virtual Character Workshop on August 24 from 5-6 p.m. PDT. Hope to see you there!
Stay connected
Get the latest updates, events, and offers from Inworld.