Unscripted AI NPCs in a first-of-its-kind Unreal Engine demo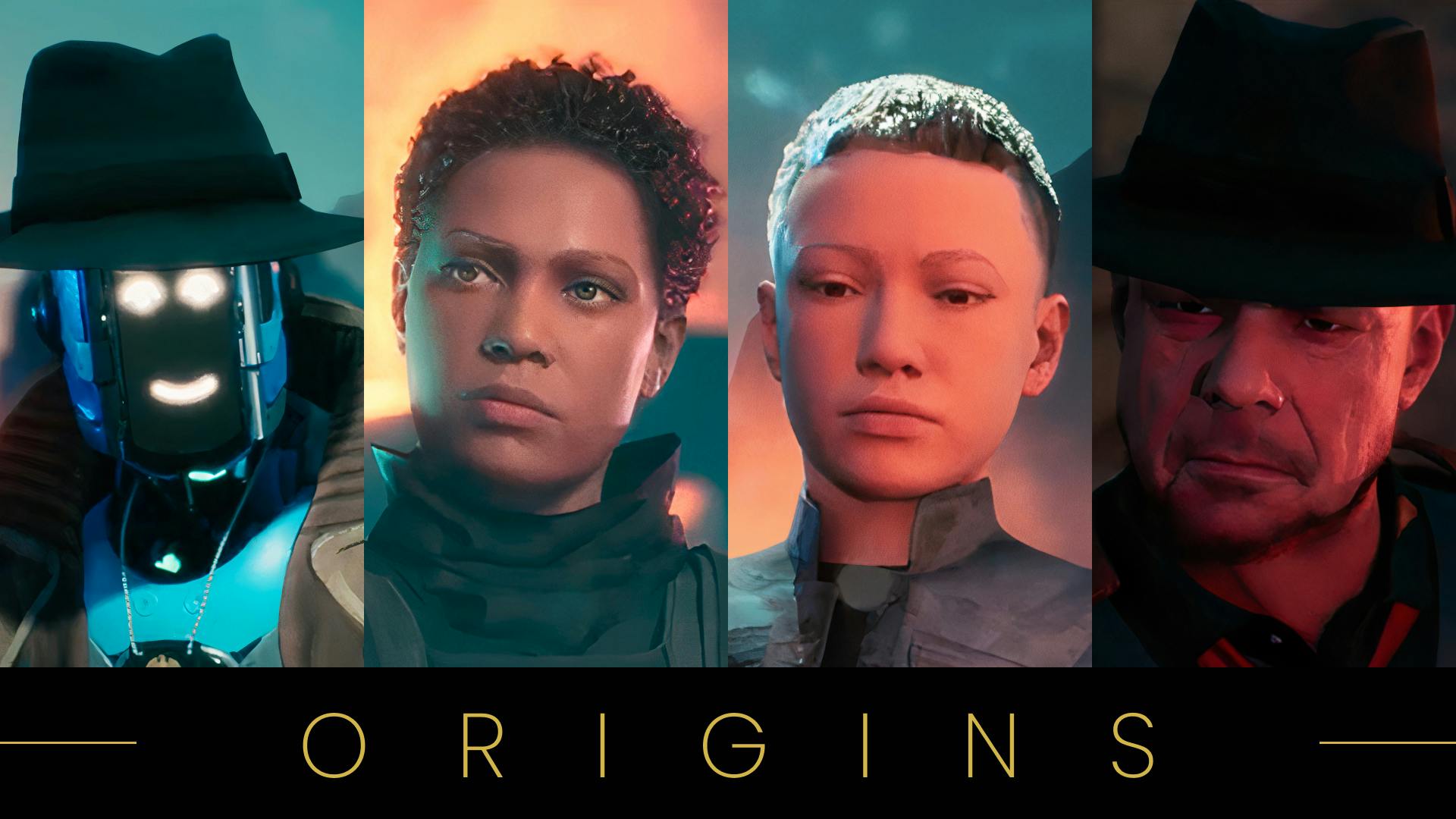 Update: Origins will be publicly available to play during Steam Next Fest starting June 19, 2023
The Matrix Awakens: An Unreal Engine 5 Experience harnessed the power of an advanced game engine to render the cinematic world of The Matrix in real-time. After serving as a creative producer on that project, our Chief Creative Officer John Gaeta set his eyes on his next challenge: filling these cinematic worlds with interactive characters designed to advance narrative and story.
From the Academy Award winning creator, John Gaeta, best known for his work on the The Matrix trilogy and The Matrix Awakens, and the team at Inworld, comes a first-of-its kind demo, featuring an ensemble cast of NPCs powered by artificial intelligence. Origins, allows players to take on the role of a detective in a neo-noir world based on the anime, Metropolis. Using their microphone, players are tasked with questioning witnesses, uncovering the narrative, and cracking the case by speaking to the NPCs.
The future of NPCs, powered by artificial intelligence
Despite significant upgrades in video game motion capture, graphics rendering, animation, and modeling, the tech that powers NPCs has remained stagnant. Origins is a case study that shows how advanced NPC behavior and dialogue driven by artificial intelligence could become a feature in all games. Video games have historically relied on scripted responses and dialogue trees, but with AI, NPCs can be more responsive and dynamic, leading to more immersive and personalized gaming experiences.
How far can conversational AI take us in the world of interactive storytelling? And why is it so compelling to be able to talk to characters on screen and watch them respond and adapt in real time to any and every request?
Play Origins at Steam Next Fest
Origins will be available to play during Steam Next Fest in June 2023. In the meantime, you can request early access and get an under-the-hood look at the Inworld technology powering the MetaHuman characters in Origins in the video below. 
Developers can clone and mod the Unreal Engine project starting today
For Unreal developers, we have a special treat: access the Github repository for Origins here. You can clone the Unreal Engine project to see how easy it is to add AI-powered NPCs and unscripted dialogue to your own game. You can even mod Origins, clone the environment, and add to the gameplay. 
Join us for developer tutorials and upcoming workshops
We wanted to give you some insights into the making of this project with some of the people responsible for making it. In these two livestreams, we'll dive deep into the making of Origins, explaining how it was made possible using Inworld. Sign-up here. 
Creating Origins: Advanced Development with Inworld and Unreal Engine
March 28, 2023 at 10 AM Pacific
How did they do that? Go inside the code with our Unreal Engine developers as they explain how to go beyond initial integration of Inworld with Unreal, detailing the specific steps they had to take - and hoops they had to jump through - to get Origins to work. From specific triggers to emotion based animations, this is an inside look at the development process.
Getting the Story Straight: The Impact of Character Creation on Origins
Time & date TBD
Behind each MetaHuman avatar in Origins there's a character, with a brain that was created by a conversation designer. We'll go inside Inworld Studio to look at the character descriptions for Origins, looking at the specific way each character was written to deliver the right effect in-game. We'll discuss the challenges of getting AI characters to stick to a script, keep a narrative moving forward and leaving the worldbuilding to your AI actors.
Users who sign up in advance will receive a link to the livestream, with archived video-on-demand versions available on YouTube afterwards.
Happy building!
Want to try your hand at creating a character?
Sign-up and start playing around in our studio for free today. We dare you!
Stay connected
Get the latest updates, events, and offers from Inworld.