Becoming the best-funded startup in AI x Gaming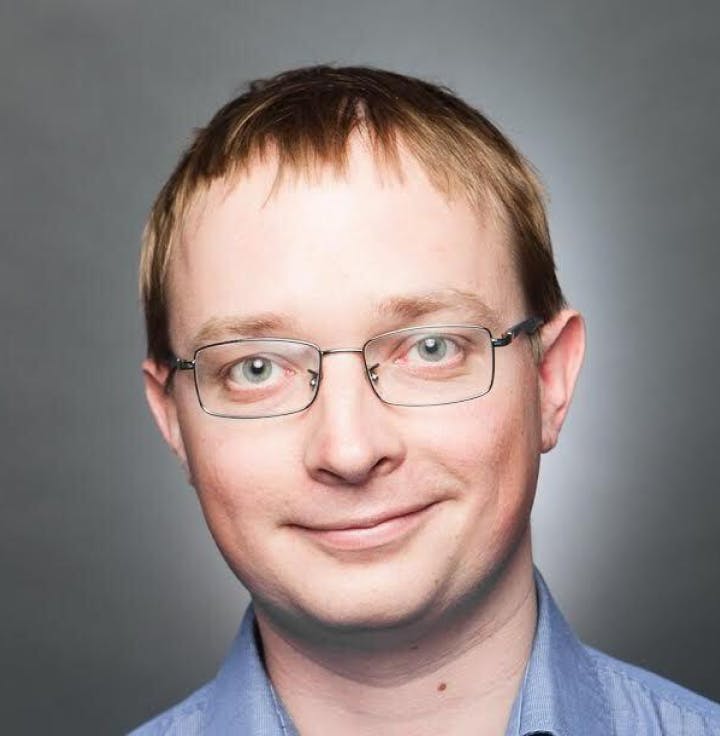 Ilya Gelfenbeyn
August 02, 2023
If I've been quiet, it's because I've been busy closing our latest fundraising round, which makes Inworld (as far as Nasdaq and I know) the best-funded startup in AI and games. The infusion of capital from Lightspeed Venture Partners, Stanford University, First Spark Ventures co-founded by Eric Schmidt, Samsung Next, LG Technology Ventures, and existing investors, means that we'll have raised an additional 50 million, and a total of over $120 million since Inworld was founded in 2021. Inworld's valuation now sits at half a billion dollars.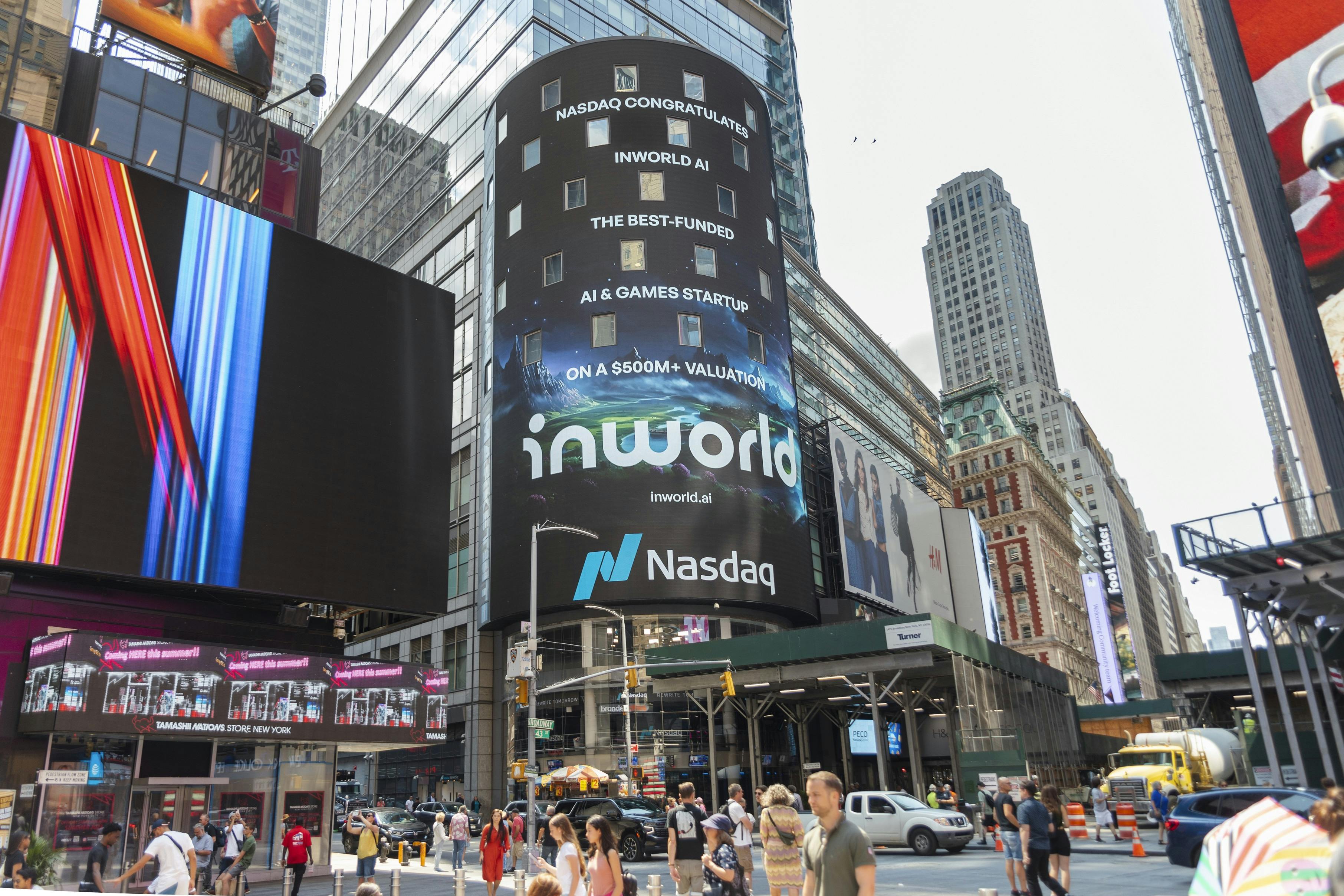 Why funding matters
This will allow Inworld to accelerate our research and development efforts, hire top talent, build a more robust Character Engine, expand infrastructure, and open source parts of our platform. The financial runway means we can take a long-term view when it comes to supporting the developer community today, and stay ahead of the curve in the ever-evolving landscape of generative AI for tomorrow.
We're fortunate to be backed by some of the best minds in the industry who are known for their deep diligence in evaluating the sophistication of technologies and team credibility, as well as for their deep market expertise in understanding potential opportunities. In addition to Lightspeed Venture Partners, Inworld's investors include Microsoft's M12 fund, Intel Capital, Founders Fund, BITKRAFT Ventures, Section 32, and Accelerator Investments LLC.
Collaborating on open source
Over the last two years, we've learned a lot from our developer community and we're excited to give back by open-sourcing parts of our platform. Developers can learn more at inworld.ai/open-source.
Inworld's commitment to open source is a testament to our belief that collaboration fuels innovation. Together with the open source community, we're going to push forward innovations in generative AI that elevate the entire gaming industry.
It's exciting to look ahead at the opportunities this fundraiser will unlock for developers. But first, let's look at all of the things Inworld has been working on to get us to this milestone. 
Accelerating development on our Character Engine
I don't think I've ever shared the meaning behind our name, Inworld AI. While I've spent my entire career working on conversational AI (including launching the top-rated AI assistant in the App Store in 2010), I recognized the limitations of large language models (LLMs) for use in immersive experiences like video games. 
Conversational AI is just one piece of the Inworld Character Engine. Our Character Brain powers multimodal expression by orchestrating multiple machine learning models that are designed to mimic the full-range of human communication – including non-verbal cues such as voice inflection and intonation, facial expressions, and body language. Inworld NPCs can learn and adapt, navigate relationships with emotional intelligence, have memory and recall, and autonomously initiate goals, perform actions, and follow their own motivations.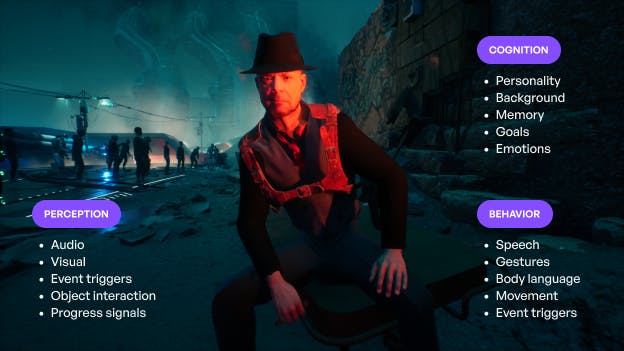 While access to all of the human knowledge, fact, and fiction, can provide novel chatbot experiences, LLMs are also prone to hallucinations which can break immersion. Not only do we power multimodal expression of personality, we also add a Contextual Mesh that renders characters within the logic and fantasy of the world they reside in, keeping characters in-world (hence the name) and in character. Learn more about our Contextual Mesh and features like the 4th wall, safety controls, player relationships, and knowledge. 
To stay updated on our product roadmap, follow along on Discord.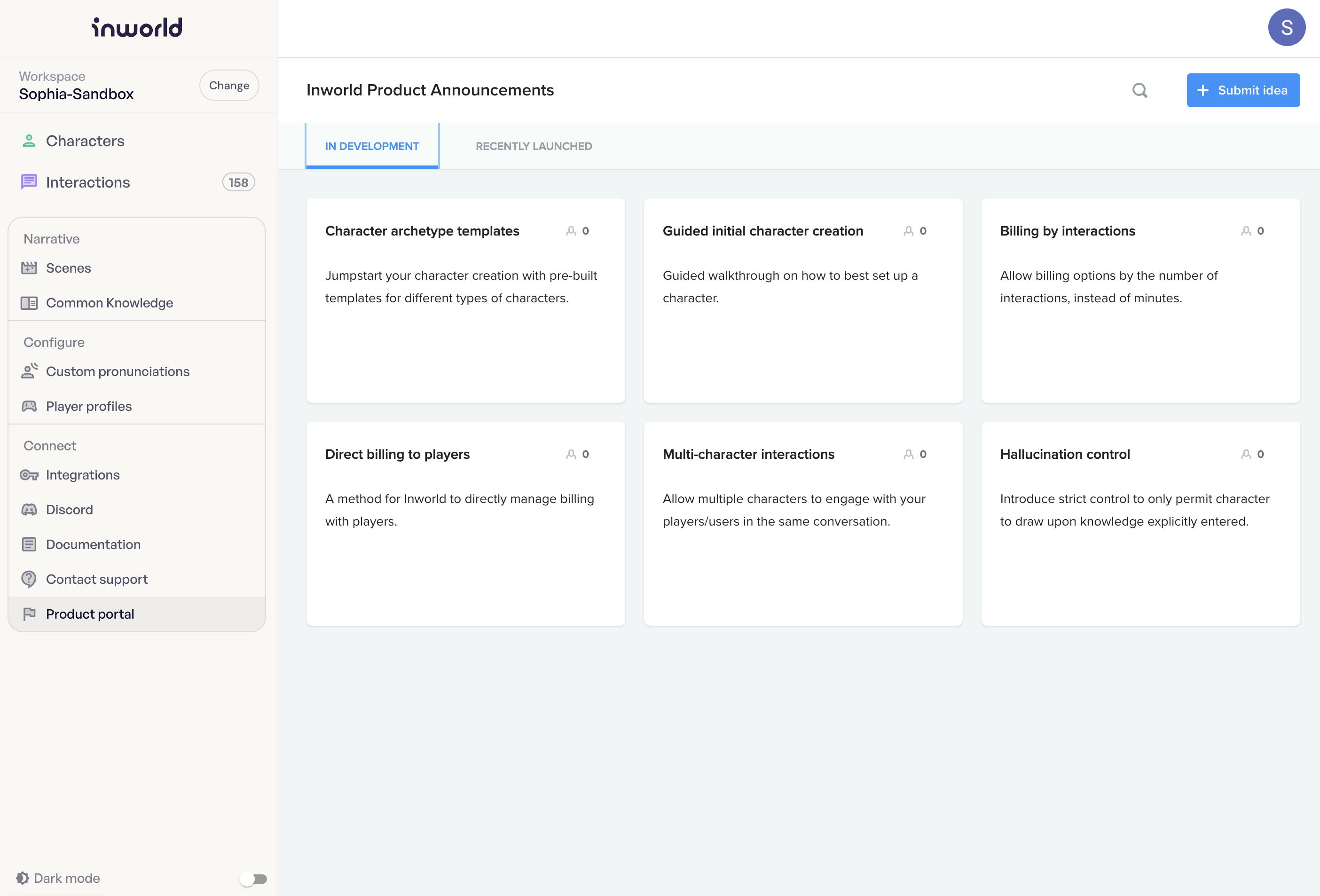 The future of NPCs in games from NetEase and mods of GTA V, Skyrim, and Stardew Valley
According to the Future of NPCs, our report that surveyed over 1,000 US gamers, 99% of gamers believe advanced AI NPCs would positively impact gameplay. Developers have taken notice and the most intrepid have already started launching experiences powered by the Inworld Character Engine. 
Team Miaozi (NetEase Games) is adding an AI-powered Personal Electronic Assistant (PEA) in their next release of Cygnus Enterprises. ScreenRant reviews the game, citing "Narrative sci-fi adventure elements of the game are interwoven with management in a way that feels natural as well as deeply fun, and Cygnus Enterprises will surely only grow more complex over the course of its early access period." Not only does PEA add complexity, but she also brings her sarcastic and curt humor on missions. 
Cygnus Enterprises also makes use of Inworld's Goals & Actions system, which allows developers to tie conversation and verbal commands to in-game actions. Players can ask PEA to shield them or collect resources, with developers setting these up through intents, triggers, or motivations. Inworld will be teaming up with NetEase to share a technical case study on the implementation at DevCom 2023. Hope to see you in Cologne!
In case you can't wait for AI NPCs to become a regular feature of AAA games, check out these community-created mods for Grand Theft Auto V, Stardew Valley, Skyrim, and Bannerlord. AI NPCs are the ultimate sandbox for emergent gameplay and immersion, transporting you to worlds where the possibilities are endless and the lines between reality and virtuality blur. 
Our demo featuring AI NPCs in a detective RPG, Inworld Origins, is also available to play on Steam.
Niantic and LG U+ create personalized learning experiences
Beyond gaming, Inworld's Character Engine can also be used to power interactive learning experiences, where AI tutors, instructors, and guides can deliver the type of 1:1 interactions that have been shown to foster a deeper connection to subject matters. 
Wol (they/them) is a small, but mighty, Northern Saw-whet owl created by Niantic to take users on a journey through the redwood forest. They are more than just a chatbot–they are an Inworld character powered by multiple generative AI models. With their inquisitive nature, quick wit, and encyclopedic knowledge of the redwood forest, Wol becomes a beloved companion on the learning journey, transporting you outside of the classroom and into a space of wonder and curiosity. 
In South Korea, LG U+ debuted Kidstopia, an experience designed to help kids learn to speak English, with the help of Inworld-powered teachers. Kidstopia leverages Inworld's Safety Controls, which allows developers to configure safety on a topic-by-topic basis. With the controls set to 'Strict', AI NPCs can be configured to fully disengage on sensitive topics. 
Compatibility with your tech stack
Whether you're building experiences using common game engines or need a simple API, our integrations have got you covered. Inworld is featured in Unity's recently announced AI Marketplace as a Unity Verified Solution. Additionally, we received an Epic MegaGrant for our integration to create smarter MetaHumans, which developers can access via our Unreal Engine SDK. Alpine Electronics, a leader in car audio systems, used our Roblox integration to create AI-powered salespeople and superfans in its Alpine Park experience. In response to developer demand, we've also added SDKs for React, Node.js, C++, and Minecraft. Start building with our developer documentation.
We're hiring!
Inworld was recently nominated for VentureBeat's Generative AI Innovator of the Year alongside OpenAI, Nvidia, Anthropic, and Deepmind. It's an incredible honor to be mentioned in the same breath as these companies. As a team of 70, we're incredibly proud and humbled by this nomination. If you're interested in working with AAA partners, world-class creatives, AI researchers, and developers, we'd love for you to join our team.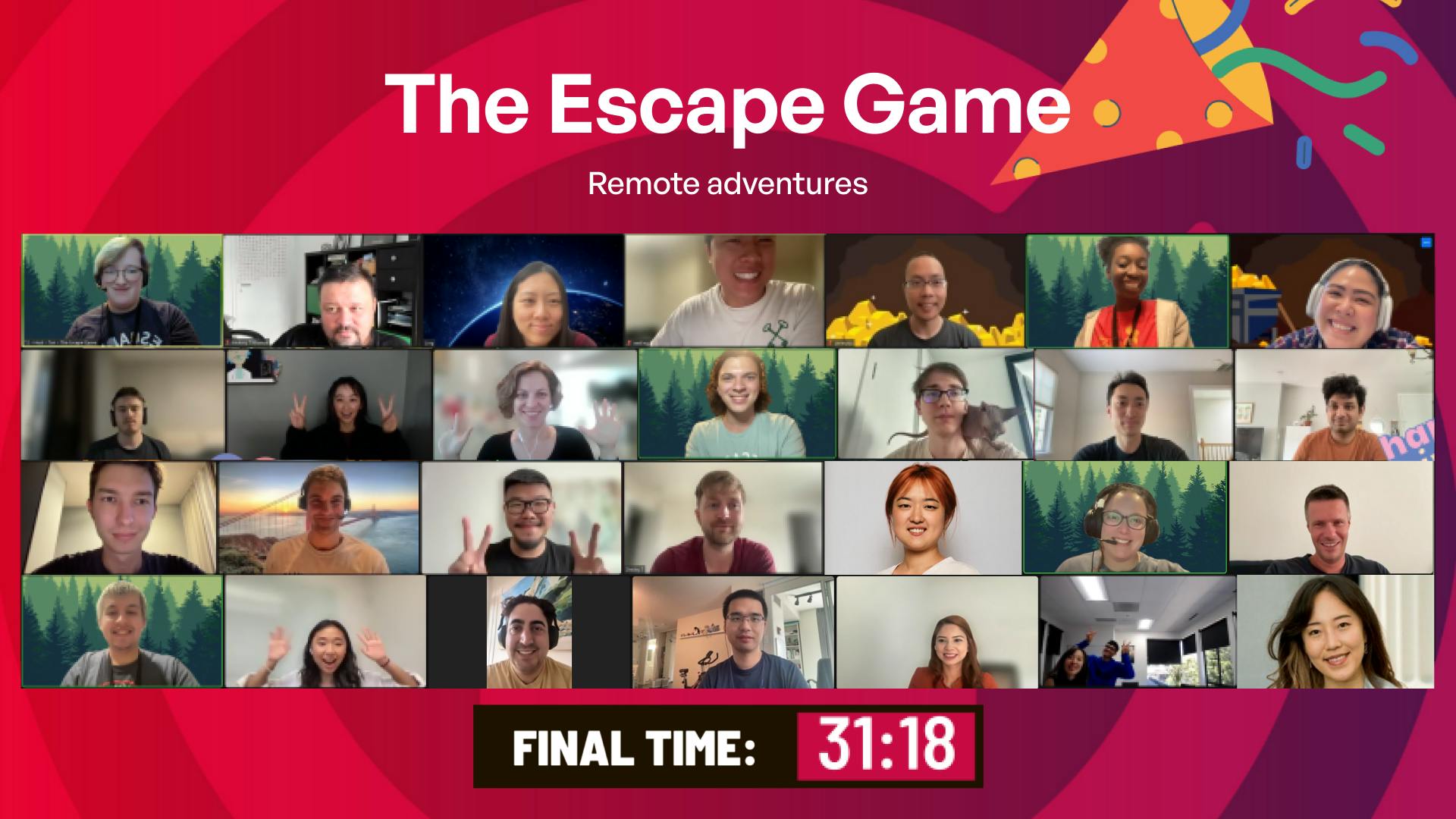 Stay connected
Get the latest updates, events, and offers from Inworld.