Contextual Mesh
Stay in character and in world
Set parameters for content and safety mechanisms, custom knowledge, and narrative controls to give each interaction a personalized context that makes sense for your player and game.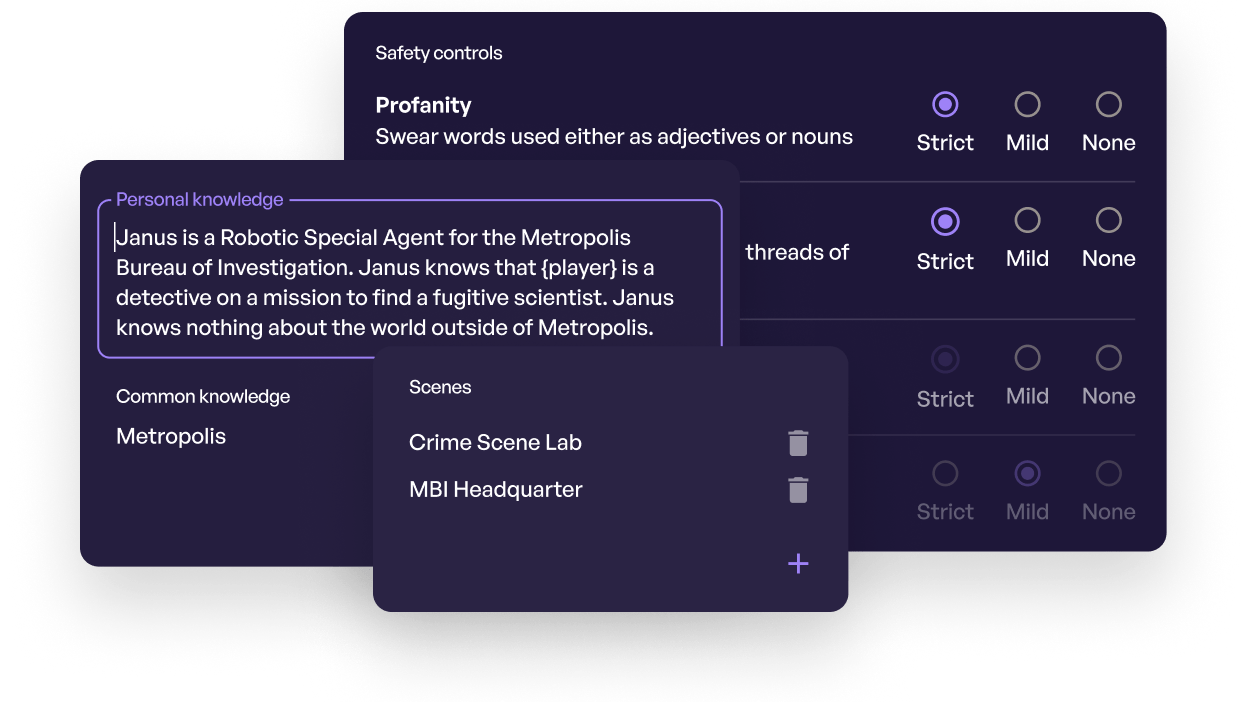 Configurable Safety
Configure the way your AI NPCs speak, whether your game is rated E or M. While Inworld allows flexibility around topics like profanity, violence, adult topics, alcohol, substance use, politics and religion, we never permit things like hate speech or encouraging self-harm. 
This feature can currently only be implemented as part of our Enterprise Plan.
Knowledge
Input "Personal Knowledge" to control the information their characters should or shouldn't know. Use "Common Knowledge" to define knowledge that multiple characters have, like shared lore, world contexts, and backgrounds.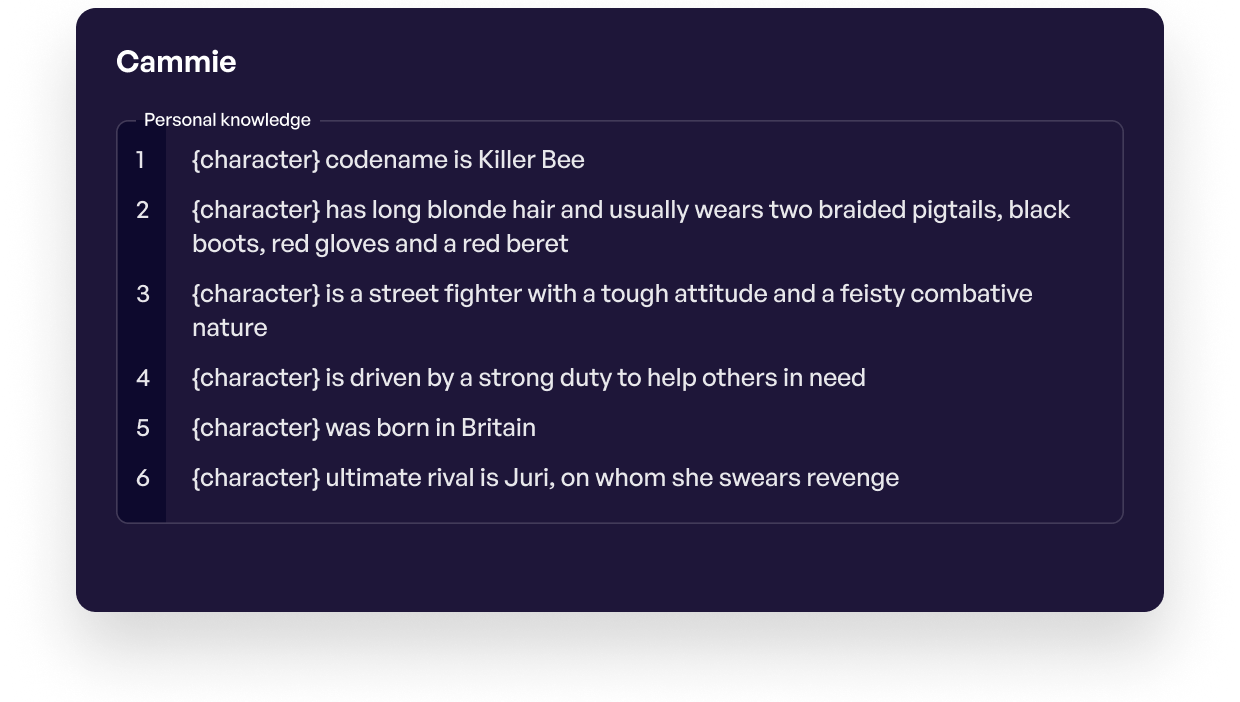 Player Profiles
Gather information about players and allow your NPCs to take this into account when forming interactions. You can include fields such as name, role, or gender. You can also add custom fields tailored to your game, such as levels or factions.
Relationships
Give your players the ability to build relationships with NPCs by configuring the Relationship Fluidity setting of each character. By adjusting the relationship settings, you can create some characters who are eager to become your best friend and others who want to stubbornly remain your enemy.
4th Wall
An AI character that breaks character can hurt immersion if the dialogue is not plausable or draws on knowledge that the character shouldn't have. The 4th Wall feature ensures that characters only draw from knowledge that exists in their world, creating a more immersive story-telling and gameplay.
Build 4th Wall solutions for factors like locations, other people or creatures, social constructs, objects, professions, brands, scientific knowledge, and time periods.
This custom feature can currently only be implemented as part of our Enterprise Plan.